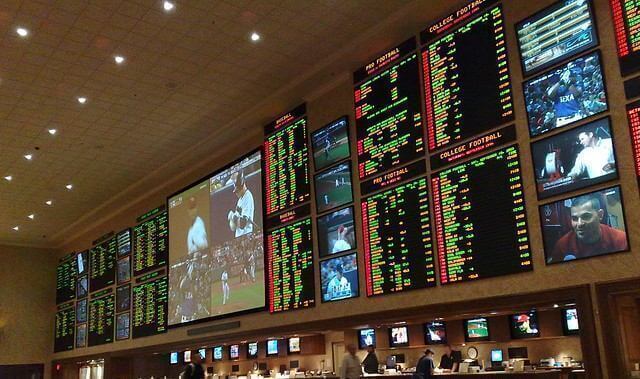 Illinois is always one of the last states to report on sports betting numbers, and that was the case again for the month of January. The Illinois Gaming Board finally released those figures, and it was another record-setting month for the state.
The total sports betting handle for the month of January was $867.5 million, sliding past the previous record that was set in October 2021. This total from January was also up close to 10% from the $789.6 million that was recorded during the month of December.
While both retail and online wagering is legal in the state of Illinois, mobile wagering accounted for over $829 million of the total. That figure also set a new state record, and it was a jump of more than 44% from the online total in January 2022.
Not only did Illinois sportsbooks see more action in January, but it was also a profitable month for the operators. The total sports betting revenue came in at $66.2 million, which was an increase of nearly 97% from December.
The state of Illinois was able to collect $10.7 million in sports betting taxes for the month of January. For the month of January, Illinois also posted the fourth-highest sports betting handle out of any state in the U.S. with legal sports betting.
Jump to
DraftKings, FanDuel Leading the Way
When it comes to the most popular sportsbooks in Illinois, there are two operators that continue to lead the way. DraftKings was actually the leader for the month of January, but FanDuel Sportsbook was not far behind.
The two sportsbooks combined to have an online market share of more than 65 percent for the month of January, and it has been that way for months. BetRivers was the next sportsbook on the list with a 16% market share, but most of the money is flowing through the leaders.
Caesars Sportsbook is currently the smallest operation in Illinois, with less than two percent of the total market share.
Remote Registration is Back
What makes the Illinois sports betting numbers in Illinois even more impressive is that the state has had an in-person registration requirement in effect since last April. This law required bettors to visit a retail sportsbook or casino before they were able to complete the registration process.
That restriction went away last weekend, and it could lead to some massive sports betting numbers for the month of March. Not only was last weekend the return of remote registration, but the BetMGM Sportsbook went live for the first time as well.
The analyst are expecting that The launch of BetMGM will provide a huge boost to the industry, but it wasn't the only operator making moves. Caesars Sportsbook recently rolled out a new mobile app, and there were plenty of bonuses available to new customers.