One of the most popular horse racing events in the US to bet on is the Preakness Stakes.
Taking place at the Pimlico Race Course in Baltimore, Maryland, it marks the second horse race of the Triple Crown and is an event not to be missed for bettors. This year, the Preakness will take place on May 15, 2021.
Best Preakness Online Betting Sites
Jump to
Best Preakness Online Betting Sites
As of this writing, the line up for Preakness 2021 is almost set. Once we know who's racing (and who may have dropped out from the Kentucky Derby) we'll update our odds table so you can have the most accurate betting information as possible! Our expert tips and picks for betting on Preakness Stakes will help you come out ahead a few dollars, hopefully.
Horse race betting at Preakness Stakes is an event in itself. As the second leg of the Triple Crown, anticipation is high to see how the winner of the previous race will perform. Will they stay on top at Preakness and continue to the Belmont Stakes to take the coveted title? It's always tough to tell. But a smart horse race bettor is able to analyze the odds and available information.
From the other race competitors to track conditions, many aspects influence how a horse will perform. So, if after your research you think a particular horse has an edge, you can make a smart bet! Have you wagered on an upset victory or did you have your sights set on a Triple Crown winner weeks ago?
How to bet on Preakness Stakes?
Don't go in unprepared, researching the field is important. Soak up all the information you can. Our Preakness odds are a great place to start but seek other expert advice too.
Sign up a good horse racing online bookmaker. You want to balance a great sign up bonus with great odds. Sometimes you get one or the other but not both. Our bookmaker bonus comparison table can help you find a quality service to make horse racing bets on Preakness.
Signup at your racing bookie. It's necessary for them to collect some personal information and banking details if you want to bet for real money.
Select the horse you think will win Preakness Stakes on your betting slip and push submit!
Remember, this is gambling and should always be treated as entertainment. You often hear in the news about big wins from betting on horse racing but those stories are the exception, not the norm. Only bet on horses with what you can afford to lose. It might be easy to get caught up betting on Preakness Stakes because it's the second entry in the Triple Crown. Simply recall that gambling shouldn't be a way to make money but rather increase the spectator experience.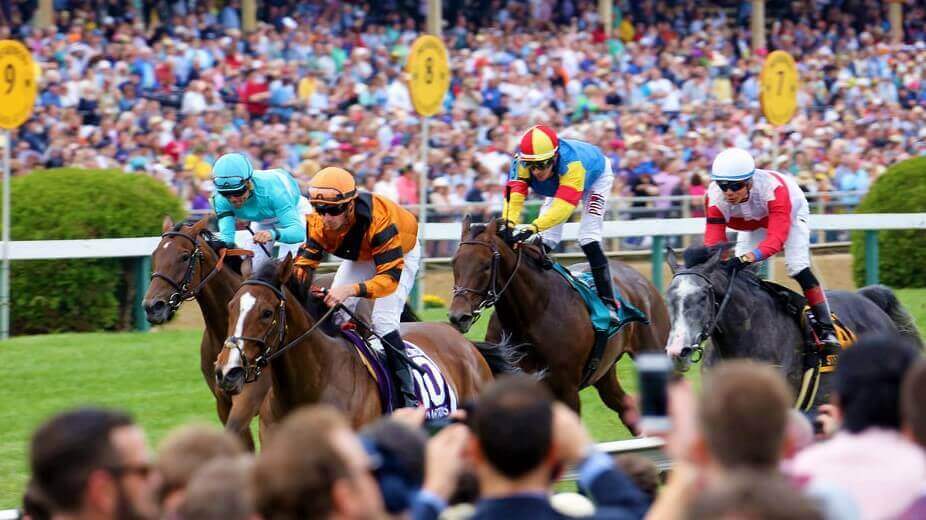 Number two of the Triple Crown, The Preakness Stakes
In the USA, the Triple Crown of Thoroughbred Horse Racing is sometimes just called the American Triple Crown. It's not exactly an officially connected set of events but more like three huge horse racing events that all take place in the same period. The winner of all these events earns the title. It starts with the Kentucky Derby, then it's the Preakness Stakes in Baltimore before rounding out with the Belmont Stakes. If you manage to select the winner you can expect a big payout because the odds are not in your favor!
The Preakness Stakes is always on the third Saturday in May. This year, it's going to be on May 15th. The series of races is for three-year-old thoroughbred horses and winning any one of these races means a great deal to a horse and their jockey. It's an impressive feat with a lot riding on the line.
Last year's winner of Preakness was War of Will. War of Will also ran in all three races of the Triple Crown, but unfortunately, this lead to a flat performance in Belmont.
Which bets to make on horses?
You've got a surprising amount of bets to choose from if you're betting on horses, not just Preakness Stakes. If you really want to get into horse race betting, try our article that details all of the different types of horse races you can find. Plus, we go over a variety of bet-types and their approximate payouts. Generally, make a safer choice for a smaller payout. Or try something like a pick 6 (select the winner of 6 races in a row) for payouts that sometimes go into the millions.