The Kentucky Derby Betting Guide 2021
The biggest horse racing event of the year also means (potentially) the biggest payouts in horse racing. Read our guide for Kentucky Derby Betting and find the racebooks with the best odds!
Keep reading for our picks on The Kentucky Derby this year.
Kentucky Derby 2021 should be held on the normal day this round. Expect it on April 30 – May 1 in 2021.
Best Kentucky Derby Betting Sites 2021
While there is still time left before the race, some bettors have already begun making their picks. We recommend TVG & Twsinpires as the top sites for your Kentucky Derby Betting.
Kentucky Derby Horses 2020 (last year)
| Post & Horse Name | Trainer | Jockey | Odds |
| --- | --- | --- | --- |
| 1. Finnick the Fierce | Hernandez Rey | Martin Garcia | SCRATCHED |
| 2. Max Player | Steven M. Asmussen | Ricardo Santana Jr. | 18-1 |
| 3. Enforceable | Mark E. Casse | Adam Beschizza | 23-1 |
| 4. Storm the Court | Peter Eurton | Julien Leparoux | 25-1 |
| 5. Major Fed | Gregory D. Foley | James Graham | 33-1 |
| 6. King Guillermo | Avila Juan Carlos | Samy Camacho | SCRATCHED |
| 7. Money Moves | Todd A. Pletcher | Javier Castellano | 15-1 |
| 8. South Bend | Stanley M. Hough | Tyler Gaffalione | 35-1 |
| 9. Mr. Big News | W. Bret Calhoun | Gabriel Saez | 46-1 |
| 10. Thousand Words | Bob Baffert | Florent Geroux | 10-1 |
| 11. Necker Island | Chris A. Hartman | Miguel Mena | 50-1 |
| 12. Sole Volante | Patrick L. Biancone | Luca Panici | 28-1 |
| 13. Attachment Rate | Dale L. Romans | Joe Talamo | 49-1 |
| 14. Winning Impression | Dallas Stewart | Joe Rocco Jr. | 51-1 |
| 15. Ny Traffic | Saffie A. Joseph, Jr. | Paco Lopez | 15-1 |
| 16. Honor A.P. | John A. Shirreffs | Mike Smith | 8-1 |
| 17. Tiz the Law | Barclay Tagg | Manny Franco | 4-5 |
| 18. Authentic | Bob Baffert | John Velazquez | 9-1 |
We'll be updating this article regularly with the latest information about the participating horses. We want our users to get access to expert picks and tips for which every horse and jockey combo has the best odds in the Kentucky Derby.
Betting on horses at the Kentucky Derby can be big business. It's the first race a horse has got to win to take home the prestigious Triple Crown. So, if you do your research early and you pick the winning horse, you might be positioned to make a lot of money if your pick wins the coveted Triple Crown. This is especially true if you can find an under-rated horse with good odds that might be overlooked by bookmakers and other punters.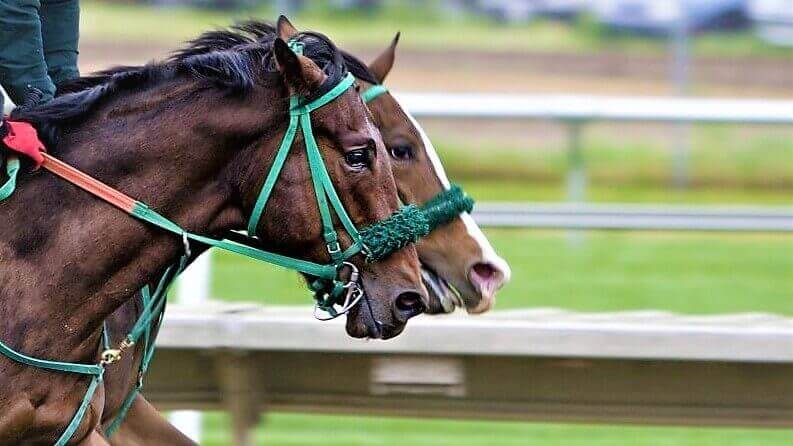 How to bet on the Kentucky Derby?
You need to make your research. Our picks for the Kentucky Derby are a good place to start but there are also many other experts out there. Consider their advice as well.
Find a horse racing bookmaker. There are a lot of online horse racing books to choose from and you want the one with the best bonus and the best odds on the horse you think will win.
Register at your chosen bookmaker. You'll have to be prepared to give them some personal details and banking information if you want to make a deposit and bet.
Search for the horse you think will win The Kentucky Derby and place your bet!
Take care when betting. It can be very enticing to go big with Kentucky Derby betting because it's the kick-off race of the Triple Crown. If you make that bet and your horse wins, that can be a lot of money. But always only bet with what you can afford to lose. Remember, gambling is a way to enhance entertainment and not a way to make money. Sure it's nice when you win but never count on gambling as a source of income.
The history of the Triple Crown and Kentucky Derby Betting
Triple Crown is quite similar to a "hat trick" in soccer or hockey in that someone must win three prestigious events in a row. However, in the United States, The Triple Crown of Thoroughbred Horse Racing is the most widely known. It's sometimes shortened to just the American Triple Crown. In this series, a horse and jockey must win three of the biggest horse racing events in the country. Starting with the Kentucky Derby, moving to the Preakness Stakes, and finally the Belmont Stakes. If you bet on the Triple Crown winner before the start of the Kentucky Derby, expect big earnings!
The races, beginning with the Kentucky Derby, always start around the end of spring and go into early summer. This year, the Kentucky Derby kicks off on May 3rd and 4th; the other events in Triple Crown follow shortly after. This event, unsurprisingly, takes place in Kentucky annually at the Churchill Down racetrack in Louisville. The event is exclusively for three-year-old thoroughbred horses. The winner of this race gets a drape of roses put around their horse's neck which is why it's also often referred to as "The Run for the Roses."
Throughout the races' history, only 13 horses have even won the Triple Crown. You might remember the horse Justify from 2018, he and jockey Mike Smith were the latest to earn the achievement.
What are the kinds of horse race bets?
There are a lot of
horse race bets
you can make on The Kentucky Derby. Maybe you don't want to take the risk of betting a lot on a Triple Crown winner (that's fairly unlikely anyway). You might find some of these types of best more to your liking:
Select to Win just when you make your pick of who you think will win. This is far less risky than picking the winner of The Kentucky Derby and then two other races.
Show bets mean that your horse must place in at least the 3rd position. Not too hard to win, but not huge payouts either.
Place means that you're betting on your horse finishing in either first or second place.
Exacta bets are where it gets pretty difficult. Here, you're choosing the 1st and 2nd place finishers in the correct order.
Trifecta bets are even more difficult (and higher-paying than the previous bets. Here, you must correctly select the 1st, 2nd, and 3rd place finishers.
Supertrifecta bets imply choosing the horses which will finish the race first, second, third, and fourth, in the proper order.
Pentafecta / Super Hi- 5 bets are predictions of the horses that will finish first, second, third, fourth and fifth, in the correct order, of course.