The Breeders' Cup 2021 will take place November 5-6, 2021.
Who is competing in the Breeders' Cup races?
The Breeders' Cup is two full days of events that you can place bets on. It's so much to cover but we're going to give you some highlights of horses to check out and wager on. Of course, it's always important to thoroughly research your bets. Use our guide as a good starting point. For more information about how to bet on horse racing, see our full guide.
The Classic is as standard as you can get. It's for horses aged 3+ on a 1.25-mile-long track. However, the simplicity of the race set up means that it usually makes for some compelling action!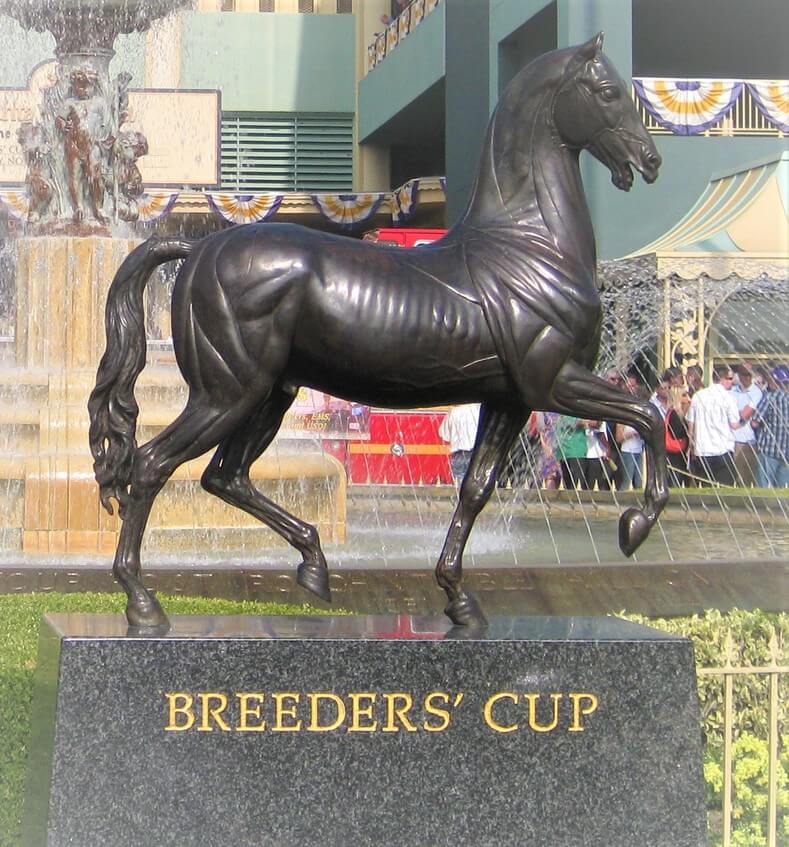 How to bet on Breeders Cup?
If you do one thing before placing a horse racing bet, make sure that it is research. A poorly researched bet might as well be money thrown away.
After you know which horses in which races you want to bet on, you should start looking for a good bookmaker. Ideally, you should find the most favorable odds on the horses that you think will win.
Once you've got your horses and found a bookmaker, it's time to register. Be prepared to enter your personal details as well as your banking information. Remember, gambling is still illegal in some states and your bookmaker will have to verify a few things before you're permitted to bet on horses at the Breeders' Cup.
Lastly, you will make a betting slip with the interface on your bookmaker's platform. Choose the races you want and select your winners. When you're ready, you can submit the betting slip and then keep your fingers crossed your picks come out on top!
Betting on horse racing can be a lot of fun, especially at big events like the Breeders' Cup. But remember to never bet more than you can afford to lose. Gambling can be addictive and it's important to be aware of your money management. Your financial security is not worth risking for some small horse racing bets. Please, play smart and bet wisely. See you at Santa Anita!