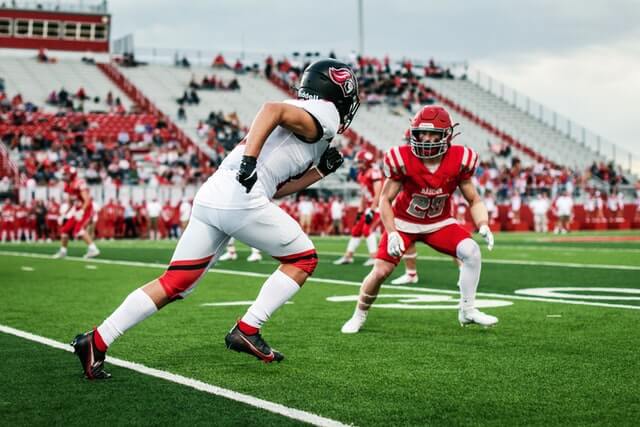 Arizona went live with legal sports betting in September of 2021 just in time for the new football season. This proved to be a smart move that led to a fast start out of the gate. With both retail and online sports betting in place, Arizona has quickly become a very attractive market for legal US operators.
Jump to
Hard Rock Brings Its Sports Betting App to Arizona
A partnership between the Navajo Nation in Arizona and Florida's Seminole Tribe paved to way for the Hard Rock Sportsbook launch in this state. The Navajo Nation Gaming Enterprise (NNGE) acts as the business arm for the gaming tribe.
Florida's Seminole Tribe owns and operates multiple Hard Rock casinos in the Sunshine State. This gaming tribe was behind last fall's Hard Rock Sportsbook app launch in Florida before legal issues shut things down. Expanding into the Arizona sports betting market was the next best option for building the Hard Rock sports betting brand.
The collaboration between the Navajo Nation and the Seminole Tribe could paint the future direction of expansion in states with federally recognized gaming tribes.
Going live in Arizona, Hard Rock Sportsbook offers a mobile sports betting app operating on an enhanced platform. This app offers more live in-game betting options. Another feature is wagers on same-game parlays. There is also an enhanced Hard Rock rewards feature for customer loyalty.
Marlon Goldstein is the Executive Managing Director & CEO at Hard Rock Digital. He added the following thoughts as part of a company release:
"Arizona has a rich sports culture and we're proud to enter the state with our great partners at Navajo Gaming. We're excited to debut our new platform, which players of all experience levels will appreciate for its ease of use, unique features and robust gaming options."
He then went on to add:
"Legendary service is part of Hard Rock's ethos and we believe our commitment to customer support will help us stand out in this competitive market."
NNGE and Hard Rock Digital
The partnership between NNGE and Hard Rock Digital in Arizona was first announced in late January on this year. A key aspect of this deal paves the way for cross-marketing opportunities. Other promotional offers will be exclusive the Navajo and Hard Rock brands.
There are also ties to NNGE's land-based casino properties with five located in Arizona and New Mexico. Brian Parrish is the Interim Chief Executive Officer for NNGE. He weighed in on the new partnership with:
"We could not be more pleased or proud of our partnership with Hard Rock Digital. The quality and functionality of the mobile platform are outstanding and we are anticipating great opportunities to cross-market the Navajo Nation Gaming Enterprise (NNGE) with a premier gaming hospitality operator and the world-renowned Hard Rock brand."
Hard Rock Digital was formed in 2020 as the exclusive sports betting and iGaming brand of Florida's Seminole Tribe. Current business interests include the Hard Rock Sports & Casino New Jersey and the Hard Rock Sportsbook Iowa through gaming apps. The partnership with NNGE is unique to the state of Arizona.