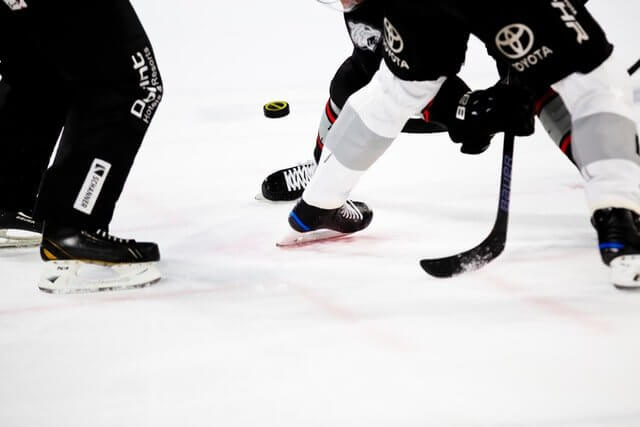 After an exciting season of hockey, the NHL Stanley Cup Playoffs are set to begin on Monday, May 2. There are 16 teams with an equal shot of winning the Stanley Cup, but the odds don't show all of the teams as equals.
Betting will be available for each game of the Stanley Cup Playoffs, but futures betting is a great way to go about this as well. Each series will have odds attached to it before the first game is ever played, and those odds will be adjusted as the series moves on.
The NHL Stanley Cup Playoffs usually have some big upsets that take place along the way, but that isn't the case. As with any futures betting, it's always important to find the most value and strike when the time is right.
Jump to
Interesting Underdogs in Eastern Conference
The Eastern Conference appears to be more wide open than the West, although there is one team that is expected to run away with the conference. What makes the Eastern Conference so intriguing is the fact that there are some underdog teams that have rosters full of veteran talent.
The Tampa Bay Lightning are the defending NHL Stanley Cup champions, but they are actually underdogs in the First Round. According to the odds, it looks as if the matchup between the New York Rangers and Pittsburgh Penguins will be the best in the East.
Here are the series odds prices for the four first-round series set to take place in the Eastern Conference:
New York Rangers -105 vs. Pittsburgh Penguins -115
Carolina Hurricanes -124 vs. Boston Bruins +102
Florida Panthers -310 vs. Washington Capitals +240
Toronto Maple Leafs -122 vs. Tampa Bay Lightning +100
Big Favorites in the West
If the odds are any indication of how the Western Conference Playoffs will play out, then you could see some blowouts in the First Round. There are three teams that come into the playoffs as big favorites, but an early loss could shift the odds in a significant way.
There are some big betting favorites to advance past the first round in the Western Conference:
Colorado Avalanche -550 vs. Nashville Predators +390
Calgary Flames -300 vs. Dallas Stars +235
Edmonton Oilers -230 vs. Los Angeles Kings +184
Minnesota Wild -164 vs. St. Louis Blues +134
Avs Favored to Win it All
Not only can you bet on each series in the First Round, but you can also place a bet on which team is going to win the Stanley Cup at the end of the year. Those odds have been changing all season long, but there is a clear favorite as the postseason begins.
The Colorado Avalanche have betting odds at +320 to win it all, followed by the Florida Panthers at +550. Florida actually won the President's Trophy this year, but oddsmakers give the nod to the Avalanche heading into the playoffs.