All fantasy football enthusiasts understand the importance of the draft. It represents the basis for all strategies and techniques. To make the best moves and win cash, make sure you check the information presented in this Fantasy Football Guide.
Jump to
The Power of the Quarterbacks
It is important to understand that the value of your quarterbacks depends on several factors, including:
the number of teams in the league you choose;
your scoring system;
the number of quarterbacks you decide to start with;
the starting position players based in RB/WR.
When it comes to the scoring system, it is important to know that, things like the number of points received for a touchdown/passing yard, or the results of interceptions, they all affect the value of your quarterbacks.
RB/RB or WR/WR?
Many people wonder whether it is better to opt for RB/RB or WR/WR in a standard league. The answer to this question depends on various circumstances.
The main rule says that you can opt for the best RB or WR while any combination can lead to favorable results. However, here is what you need to know about each of them.
Running backs are more productive than receivers because they tend to score more points. This means that there are higher opportunities for touchdowns and better week-to-week production. As they are prone to injuries, and the RB/RB approach can lose its value.
Receivers are known to be durable, but they come with a volatile production because they score fewer touchdowns. The plus point is that top receivers can be used in the long run, and this can be a major plus in setting the draft.
As can be seen, the safer approach is to go for RB/WR for extra flexibility and positive results.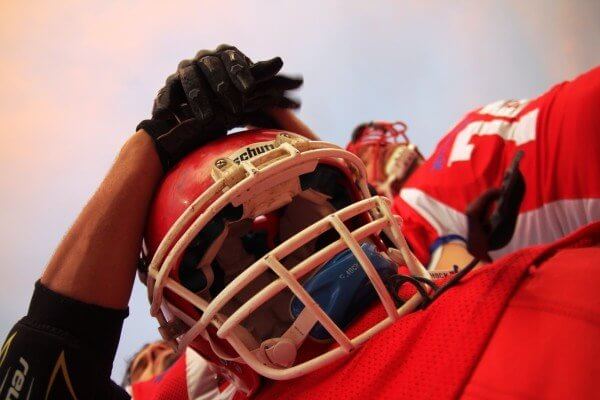 About the Tight End
There are several things that all fantasy sports enthusiasts need to know about tight ends:
they are prone to injuries;
they need to be able to both block and receive;
they lack upside;
they are not consistent.
Based on these facts, it is a good idea to start only with one tight end. Furthermore, an RB/WR approach needs to be continued with a TE or QB.
Team Defenses vs. Kickers
If you plan to focus on defenses or kickers, it is best to think twice. Here are the significant aspects that need to be considered:
They don't play an important role in total scoring.
Though there are plenty of choices available, it's best to start only with one of them.
Their quality is almost impossible to predict so you can leave such investments in later rounds.
The Point-Per-Reception Leagues, or PPR
If you are a fan of such leagues, here is what you need to focus on to achieve the best results: running backs and possession receivers. At the same time, avoid backs that lack catching passes.
Individual Defensive Player Leagues, or IDP
As IDP leagues are very popular these days, there are so many variations available. In this case, the most valuable players are those who make a lot of tackles. So, it's a smart idea to focus on inside and middle linebackers.
Distance Scoring Leagues
The Distance Scoring Leagues put great emphasis on longer touchdowns. As a result, if you wish to get some extra points, you need to consider upgrading big-players.
NFL Bye Weeks
Bye weeks are not as bad as they sound. At this point, people usually opt for either missing multiple players from the lineup for one week or making compromises for several weeks. The fact is that you must not let them interfere with your draft-day decision making.
'Draw no Bet' Meaning | How to Bet on NBA | How to Bet on NFL | 10 Fantasy Football Tips | How to Bet on Tennis | How to Read Odds | Moneyline Betting Explained | Football Parlays and Odds Explained | What is Live Betting