ESPN+ is allowing sports fans from across the US to be able to immerse themselves further into the media giant.
Through their streaming service, customers are able to watch live events, on-demand series, and even award-winning ESPN documentaries, such as 30 for 30.
ESPN has long established itself as the worldwide leader in sports news and entertainment, and now they have taken this to an entirely new level throughESPN+. This is the largest sports package you will find on the market and comes at an affordable rate.
For anyone who has a standard cable or satellite TV package, it is the perfect replacement, providing thousands of hours of entertainment each month. In fact, this is such an exceptional package that you may soon find yourself looking to cut the cord with your local cable company.
ESPN+ comes at an affordable rate of $4.99 a month or you can pay an annual fee of $49.99. This gives you all of the streaming content provided by ESPN. They even give you the opportunity to try the streaming service out for a week to see how well you like it. You're going to find that if sports is truly what you love, then there is no better option available for you.
Jump to
What is Included on ESPN+?
Included with your purchase are:
ESPN+ original content.
ESPN 30 for 30
UFC exclusive content and analysis.
Fantasy sports analysis and exclusive content.
Premium articles you'll find nowhere else.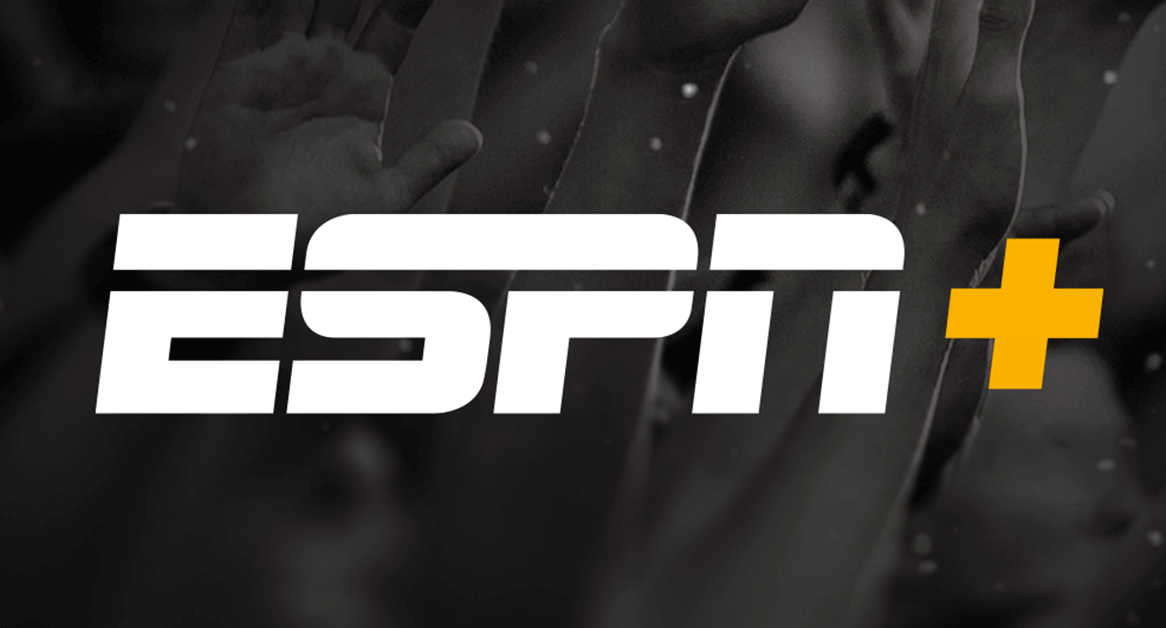 What you are going to find is that if you love sports, especially MMA, then ESPN+ is the perfect choice for you. It will not only give you all the original sports programming you have come to love but adds a whole lot of additional programming and analysis that makes this the premier sports streaming package available.
This information could help you when wagering on betting platforms when you start with a bonus, like a Unibet bonus code.
ESPN+ Originals
Many are familiar with the ESPN original series 30 for 30, but ESPN+ offers you a whole lot more. NBA Rooks is one such example. This series allows you to follow many of the rookies in their first season in the NBA, helping you to see how they have transitioned from the college game to the pros. You'll not only get to see these rookies in action but go with them as they battle through the trials of learning while playing on the biggest stage on earth. It is both captivating and inspiring, and something that you will find yourself drawn to each and every week.
Detail is another series you will truly love. This ESPN+ original allows you to watch some of the greats in their sport review and analyze game footage, allowing you to get a more in-depth look at the successes and failings from each contest. Greats such as Peyton Manning and Daniel Cormier break down the action, giving you points of view that are unmatched by any other network.
If you love the underdog, then Miles to Go may be the perfect series for you. This ESPN+ original chronicles former LSU head coach Les Miles, who is attempting to turn around a woeful Kansas Jayhawks football team. Each of these episodes details every move he makes to try to get this program to respectability in the Big 12. Kansas was once a very proud football program, but not in recent years. Miles is looking to turn that around.
ESPN 30 For 30
This award-winning program has been an ESPN staple for decades. Now you can review every one of these past episodes, seeing some of the best segments ESPN has ever produced.
What makes the ESPN+ package well worth it is that you have access to all of the 30 for 30 library. You can find past episodes about O.J. Simpson, Wayne Gretzky, the steroid scandal in baseball, or other players and events that have changed the sports world.
UFC Exclusive Content
If you love the UFC, then ESPN+ is your gateway to just about anything you could want to know or watch. This includes pay-per-view events, fight nights, insights by Daniel Cormier in Detail, archives of the greatest fights ever, and even Dana White's Contender series.
This is just a start. There is an in-depth analysis of every fight, plus you have the opportunity to hear from some of the greatest UFC fighters ever. You will be captivated by the breakdown of every fight and will learn the ropes of what it takes to become a star UFC fighter.
The subscription allows you to watch fights and original content wherever you are. You'll never be away from the action and it'll help you when betting on fights at sportsbooks like PointsBet or FanDuel.
Fantasy Sports Exclusive Content
If you are into fantasy sports, then ESPN+ has you covered. ESPN+ gives you all the tools to help you to be successful in any fantasy league. Some of the incredible content available to you will include such things as expert analysis by Matthew Berry on The Fantasy Show, Free Agent Recommendations, Auction Value Generator, and Lineup Optimizer.
You'll not only get outstanding programming with the subscription but articles as well. Included will be insider analysis, trends, and other information that will put you ahead of most in any league you're playing in.
Premium Articles
This is one aspect of the service that many ESPN+ customers have come to love. You can get an in-depth analysis of fantasy sports from experts such as Mike Clay, Eric Karabell, Tristan Cockroft, and even DraftKings Millionaire Maker winner Al Zeidenfeld.
These articles are cutting edge, and always informative. They will provide you with insights and tips you won't find anywhere else. They're easy to read, and the site makes it easy for you to access the information you need when you want it.
This content can help you be prepared for licensed online sports betting in the US. You might have an edge over a bettor without this special knowledge.
Supported streaming devices
ESPN+ is supported on most major devices. You should be able to download the ESPN app to use on:
Android: Android TV, Phone, Tablet
FireTV: Fire Tablet, Fire TV
Apple: iPhone, iPad, Apple TV
Google ChromeCast
Roku: Roku Streaming Device
Samsung: Samsung Smart TV
PS4
Xbox One
Oculus
The ESPN+ subscription service provides great customer support. If ever you are having any kind of question, they are available 24 hours a day, seven days a week.
Streaming Breakdown
One thing you will really like about the ESPN+ subscription service is that it gives you the ability to access the service on three different devices at the same time. One cost for three devices. It's a deal you can't beat.
You are also able to partially minimize the screen so you can browse your device while still not missing any of the action.
You've been told a lot about the great UFC, fantasy sports, and original series content, but there is a whole lot to love about the ESPN+ subscription. You will get thousands of hours of live events, including MLB, NHL, MLS, Serie A, FA Cup, Top Rank Boxing, and much more. Grand slam tennis and college events such as basketball, lacrosse, and football are all included.
ESPN+ Subscription Summary
If you love sports, then you better believe that it is. If you examine all of the content that is available, you will find that it is something that you will spend the vast majority of your day enjoying. You receive so much content for the price you are paying.
Plus, if you are a person who likes to wager on sporting events or to play fantasy sports, then you will find that the insights and analysis are just too good to pass up. There is so much for you to enjoy that the ESPN+ subscription is truly a no-brainer for any sports fan.
What you get with ESPN+
ESPN+ provides you with all of the major sports you would find on ESPN. Recently, ESPN+ signed a deal with UFC, making it easier than ever for you to watch all of the upcoming fights every weekend. The best part is that they have one every weekend, and you will not only get to see all the action but also receive an in-depth analysis of every fight, including analysis of upcoming pay-per-view events. If you are a person who likes to wager on the MMA or UFC then you will find this information invaluable to you.
The streaming service for the UFC provides you with some of the most popular series on ESPN. This includes the 30 for 30 series. Not only can you watch every new episode, but you can actually watch these episodes before they are aired on ESPN. Plus, you can also look through the expansive library to find previous episodes of interest.
Don't worry about being able to watch the live-action. Through the streaming service, you will find that watching your favorite college football game or Major League action is easier than ever. No matter which device you are using, whether your phone, tablet, computer, or accessible television, you will be able to see all the action live and in high definition.
Of course, one of the best parts of the service is that you can take the action with you. It doesn't matter whether you are sitting at home, at a friend's house, or even on the road, all you have to do is to log into your account and you can watch your favorite sporting events while on the go.
If you are a UFC fan, you are going to love the action that is available to you. The amount of live fights and other content is remarkable. Consider that if you purchased a pay-per-view event, you likely spent somewhere around $80 to view the fight. Now you can get that same action plus a whole lot more, often for $30 less.
The subscription includes 20 live UFC fight nights, which means you are watching hundreds of fights a month. This includes early prelims, prelims as well as the main card events. Then you even get to include the UFC pay-per-view fights. This makes the service something you simply can't do without. You will absolutely love the amount of content you receive and will find that it is well worth the cost.
For those who like to wager on UFC events, you will find that the UFC 248 betting analysis gives you the knowledge you simply can't beat. This will put you ahead of the game, making your odds of winning a whole lot better.