SEC Championship Betting 2021
Commercial Content | 21+ | T&Cs Apply
If you are looking for information on SEC championship betting for college football, you've come to the right place! Our experts will walk you through all the very best SEC football predictions.
SEC Championship Betting Odds
When the SEC Championship Betting football season starts up again later in the year, check back here for all the latest information on SEC football predictions. As the team rosters are yet to be finalized, at the moment there aren't any odds listed for the upcoming season.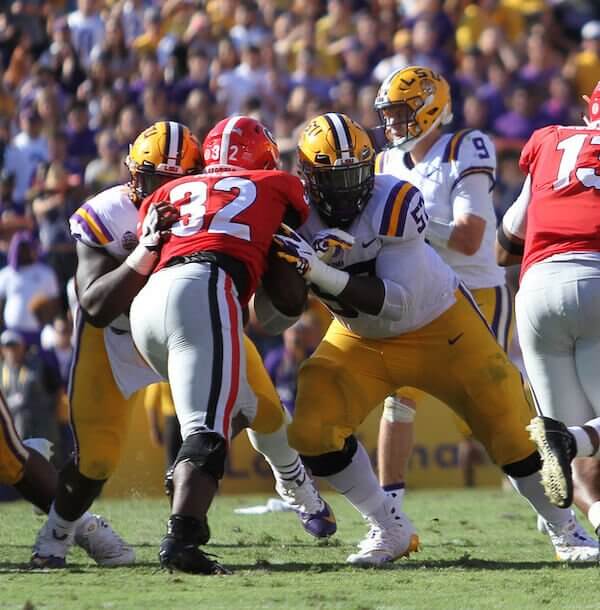 However, we can make some early predictions about what to expect. As LSU are the most recent SEC Champions, it can be safely assumed that they will be one of the favorites to retain their title this coming season. Along with LSU, Alabama are historically one of the best and most successful schools for college football.
In addition, the Georgia Bulldogs are also likely to be a formidable opponent for the upcoming 2020 season. 
SEC Football Format
The SEC stands for the Southeastern Conference. This is a college athletic conference comprised mostly of teams in the south-central and southeastern part of the United States. It is split into two divisions, the east, and the west, and each division has 7 teams in it. Each year the 14 teams compete for the SEC championship.
The SEC participates in the National College Athletic Association (NCAA) Division 1 which is considered to be the very top tier of college athletics. All SEC Championship Betting will be made up of teams from within this division. Along with football, the schools in the SEC also face each other in soccer, basketball, track and field gymnastics, and more.
List of SEC Champions
Unfortunately, not every school in the SEC has won the college football championship before. Below is a list of schools within the SEC that have claimed the SEC Championship at some point in history.
Alabama
Tennessee
Georgia
LSU
Auburn
Florida
Ole Miss
Kentucky
Mississippi State
Most SEC Championship Titles
Wondering which college football teams have won the SEC championship the most? Below we'll list the schools who have won as well as information on how many times each school has won it.
Alabama: 27
Tennessee: 13
Georgia: 13
LSU: 12
Auburn: 8
Florida: 8
Ole Miss: 6
Kentucky: 2
Mississippi State: 1
2019 SEC Championship Recap
The 2019 SEC Championship game took place on December 7, 2019, in the Mercedes-Benz Stadium in Atlanta, Georgia. The championship game for the SEC conference took place between the Georgia Bulldogs and the LSU Tigers. Coming into the game Georgia had a record of 11-1 and LSU had a perfect 12-0 record. On the day LSU proved to be too strong for Georgia. LSU came away with the victory, winning convincingly by a score of 37-10. LSU took home the 12th championship in their history and first since 2007.
SEC Championship Betting Terms and Conditions
There are a couple of important things to keep in mind when it comes to SEC conference betting. First of all, you must be of legal gambling age which is 21 years of age or older. In addition, you must be physically located within the state lines where gambling and betting on sports is legal.
Individual operators may have more specific terms and conditions based on the platform and the state legislation in which they operate.  Make sure you visit the operator's terms and conditions page before engaging in any betting or gambling on the SEC championship.
Operators that Offer SEC Betting
Here is a list of some operators who currently have SEC college football betting that you can take advantage of when the season is back up and running later this year.
It is extremely important to keep in mind that different states have different legalities. As we mentioned before, make sure you are 21 years of age or older, as well as located within the state lines of a state where betting on sports is legal.