Fiesta Bowl Betting 2021
Commercial Content | 21+ | T&Cs Apply
Post-Game Update
As we predicted here, Clemson took home the win. While there's some dispute over the ref's calls during the game, the Tigers defeated the 2nd-place Buckeyes. Sure enough, Fiesta Bowl betting was a bit crazier than expected, but our predictions proved correct.
Make sure to use our expert knowledge for your Super Bowl betting!
A championship drive from the defending champs.

Clemson takes the lead back! #CFBPlayoff pic.twitter.com/3woohduQtt

— SportsCenter (@SportsCenter) 29 December 2019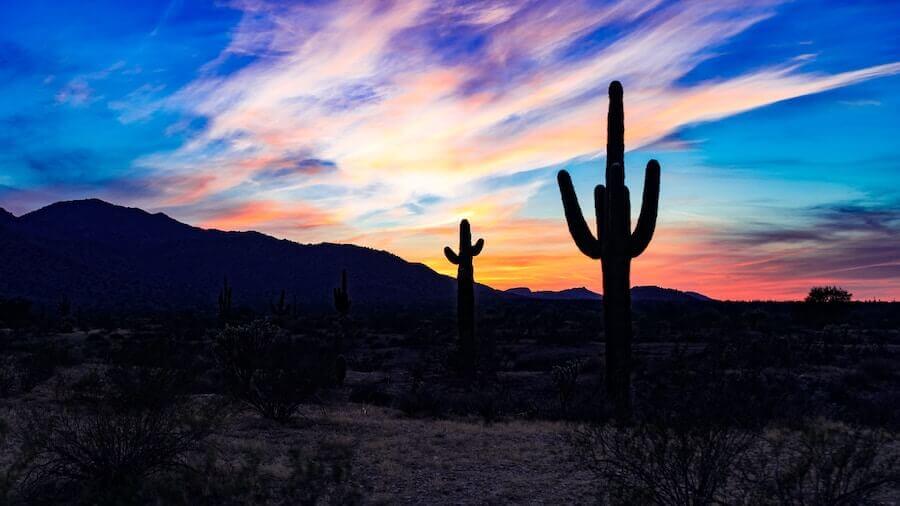 The college football playoff matchups are set, and it's time to start making some Fiesta Bowl betting predictions. The Ohio State Buckeyes represent the Big Ten Conference as the second-ranked team in the country this season. The third-ranked Clemson Tigers out of the Atlantic Coast Conference will be their opponent.
The 2019 Fiesta Bowl is scheduled to kick off at 8 pm ET on Saturday, Dec. 28. State Farm Stadium in Glendale, Ariz., will be the site of the Fiesta Bowl.
Both Clemson and Ohio State come into this game with records of 13-0, and both teams won their respective conference championship games. The Tigers are the defending College Football Playoff champions, while Ohio State is no stranger to Playoff either.
The Fiesta Bowl betting spread has the Clemson Tigers as slight two-point favorites over Ohio State.
Fiesta Bowl Picks
Let's take a look at both undefeated teams before delivering the Fiesta Bowl betting prediction and pick.
Quarterback Trevor Lawrence and running back Travis Etienne have paced the Clemson Tigers on offense again this season. Lawrence has thrown for over 3,100 yards this season, and Etienne has racked up 1,500 rushing yards to push this offense to 46.5 points per game.
The Tigers had to replace their entire defensive line from a season ago, but they are still allowing just over 10.0 points per game. Head coach Dabo Swinney has a knack of getting his teams to play their best football during the College Football Playoff.
Ohio State averaged close to 49 points per game during the regular season, and it has plenty of talent on its roster as well. Running back JK Dobbins has run for 1,829 yards this season and is capable of breaking off a long run at any time.
The Buckeyes will look to run the ball in this game to give their defense a chance to breathe. Defensive end Chase Young led the country with 16.5 sacks this season and should spend some time harassing Lawrence in this one.
Fiesta Bowl Betting Prediction and Pick: Expect plenty of scoring in this game as both offenses are terrific, but Clemson can also defend. Bet the Clemson Tigers -2.0 over the Ohio State Buckeyes in the Fiesta Bowl. 
Fiesta Bowl History and Facts
The Playstation Fiesta Bowl has been played since 1971, although Playstation didn't become an official title sponsor until 2016. This game joined the rotation of College Football Playoff bowl games in 2014, but it also has conference affiliations with any at-large or group of five teams.
The payout for appearing in the Fiesta Bowl is $17 million, and this game has drawn over 65,000 fans each year since 1980. There is also a parade that goes along with this game, and it takes place in downtown Phoenix.
Penn State has the best record in Fiesta Bowl history, going a perfect 7-0 in its seven appearances. Ohio State will be making its ninth appearance in the Fiesta Bowl, which is the most all-time for any team.
The Pac-12 Conference has the best record in this game, going 6-5-1 in its 12 appearances. Several current NFL players have been named MVP of the Fiesta Bowl.