Before you can start wagering, you must first understand March Madness odds and how they work.
March Madness odds will be opened almost as soon as the brackets are revealed, but some odds are actually available much earlier.
Betting on lines each game is very common during March Madness, but that doesn't mean that you shouldn't explore other options.
Fanduel favorites for March Madness Final Four:
IUPUI Jaguars
Spalding Pelicans
Odds are not currently available.
Odds are subject to change. Last updated
September 5, 2023 7:49 am
.
Jump to
Making March Madness picks can be extremely difficult and frustrating, and looking at the odds can be confusing as well.
This article will explore some of the more traditional March Madness odds that you will commonly see, while also highlighting some of the more intriguing odds.
Traditional March Madness Odds
As soon as the brackets are revealed, and the first games are scheduled, odds will be set for each of those matchups. Sportsbooks will set March Madness odds for all games of the tournament, and there are three traditional betting options for each of these games.
Most sports bettors will stick to these betting types when looking at betting on March Madness, but there is much more out there. Let's take a look at the three most common odds markets, and give a quick breakdown of each of them.
Point Spread:
A point spread bet is the most common bet that is placed on college basketball games, especially when it comes to March Madness point spreads. A point spread is set by sportsbooks as their way of saying what is the most probable outcome.
This type of bet requires you to pick the winner of each matchup, and by how much they will win the game by. Spread betting can sometimes be frustrating because meaningless plays at the end of games can decide the bet.
Over/Under or Total:
If you struggle with picking the winner of each game, then perhaps the March Madness over/under or point total is the best betting option for you. An over/under bet simply requires you to focus on the total number of points in each game, and decide whether there will be more or fewer points scored than the number set by the sportsbooks.
The odds are usually the same for each side of this bet, which takes some of the decision-making out of the process.
Get the over under explained to you simply.
Moneyline:
A moneyline bet is the easiest type of bet to understand, but it's not a common bet that is placed for all sports. All that is required with a moneyline bet is to select the team that is going to win each matchup, and the odds are adjusted based on the probability that each team will win.
There are certain matchups in the first round that can be worth placing a moneyline bet on, while others won't be worth it.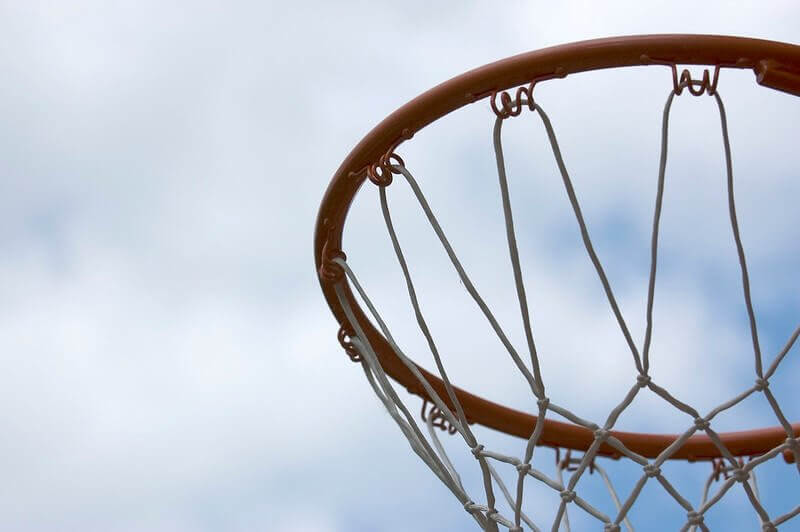 March Madness Odds To Look For
Every major sportsbook in the United States will have the traditional odds available on every game of March Madness, but we are going to dig a little deeper and look for some interesting and exciting odds.
Sportsbooks such as BetMGM Sports, Unibet Sportsbook, and BetRivers will be your headquarters as we get closer to tipoff, and here are some of the odds they will be offering.
They will, of course, offer traditional bets such as point spread and over/under bets, but these odds will help set them apart. There also may potentially be special March Madness bonuses to claim.
Futures Odds:
If you are looking to get a head start, then you will want to look into future odds. Future odds are available right now and will open up for the next year as soon as the previous tournament is completed.
You are taking a big risk when placing a future bet, but you could also see a nice reward if you are able to nail your pick. Here are some of the future odds that are available now, and the odds will continue to be updated until the first game is played.
Odds to Win National Championship:
This is the most common future bet that you will see surrounding March Madness Championship betting, and these odds are the first available. Sportsbooks release odds to win the National Championship as soon as one tournament ends, and bets can be placed all the way up until the title game tips off.
Making March Madness predictions once the bracket is revealed is difficult enough, but trying to pick the National Championship is even more difficult. The odds will change as the regular season plays itself out, but you will want to strike when there is a ton of value in the odds.
Odds to Reach Final Four:
Another future that is popular with bettors is on teams that will reach the Final Four. These odds are also usually released well in advance of the brackets being revealed, but they will be updated in a big way once sportsbooks know which teams are in each region.
The earlier you make this bet, the better the payout will be, but it also might be worth waiting until you see the brackets before Final 4 betting on teams that didn't even make the cut.
Odds to Earn No. 1 Seed:
This future bet will close as soon as the brackets are revealed, but it can be a little easier to win. As the regular season unfolds, it is usually pretty easy to determine which teams will have a shot at a No. 1 seed.
Some teams might be taken off of the table as the season unfolds, but getting a bet in on them early can net you a huge payout. The reason that this has become one of the most popular future betting options on college basketball is that bettors can really limit the number of teams they are focusing on.
Following how to make a March Madness bracket each week can be a huge help when trying to nail this bet as well.
Live Betting Odds:
One of the most exciting and intriguing bets you can make is what is called a "live bet." You are essentially betting in real-time when you place a live bet, and you can follow along with the action to make your picks.
The top sportsbooks will all offer this type of betting, and they will update their live betting odds often throughout the game. Live betting is best done through a mobile device, but you can also make these type of bets online or while sitting at a local sportsbook.
Prop Betting Odds:
Prop betting is most commonly associated with the Super Bowl, but March Madness is almost as popular as the NFL title game. A prop bet is a bet that is made on something other than the final score or winner of a certain game, and it can also bring some extra excitement to March Madness betting.
Prop betting certainly isn't for everyone, but there is a chance to win some real money if you are able to find some props that you think will be a winner.
Each Half Betting Odds:
March Madness games are extremely unpredictable, and there are usually plenty of surprises that come up. Teams will blow huge leads, and end-of-game possessions can play a huge role in what happens in a single game.
Many bettors find it much easier to focus on a single half, especially the first 20 minutes of a game. If you are serious about winning some wagers, then you might want to look at each half betting odds.
You can also double up on your bets if you have a great feeling about how each half of a certain game is going to play out.
Perfect Bracket Odds:
The odds for picking the perfect bracket are extremely slim, although some people still set out on that endeavor each March. Sportsbooks will regularly offer huge rewards to anyone that is able to accomplish the feat, but sportsbooks usually don't have to offer up any payouts for this one.
You usually don't need to place any bets to participate in this type of contest, but the odds are not great at all.
Bracket Pool Odds:
Some basketball betting apps also give you a chance to win some money by opening up some bracket pools. You might be familiar with bracket pools with your friends and family, and perhaps your office has the same kind of thing as well.
Each sportsbook will have different odds in terms of bracket pools, and you will just have to check with each site before filling out and submitting your bracket. Betting is never an easy task, and it can be extremely frustrating when your bracket is busted after the first weekend.