West Virginia online casinos are live and ready for action. It should come as no surprise that West Virginia is one of the first states to legalize this industry, as the Mountaineer State has always had some progressive laws when it comes to casinos and gambling.
Register at one of these online casinos playable in West Virginia and use our special offer.
When West Virginia online casinos were legalized back in 2019, it was just the fifth state to offer this form of betting in the United States. Other states will be joining this growing market in 2021 and the coming years, but West Virginia was ahead of the curve.
There is still some expansion planned in terms of WV online casino gambling, and that has already started in 2021. West Virginia will never be a huge online casino market, but it is a state with plenty of options.
West Virginia Casino Bonuses

BetMGM Casino

100% Deposit Match up to $1000 + $25 on the House

New customers only, 21+. Offer available in NJ, MI & PA only. only. Full T&C apply.

Visit site

FanDuel Casino

$2000 Play It Again up to 24 Hours!

New players only. Must be 21 or older. Available in MI, NJ, PA, WV only. Full T&C apply.

Visit site

BetRivers Casino

100% Deposit Match up to $500 in Bonus Money!

New players only, 21+. Offer available in NJ only. In order to participate in this promotion, the player needs to make the first deposit using code CASINO500. Full T&C apply.

Visit site
When you sign up with a West Virginia online casino, you will most likely find an exciting incentive. Almost every online casino you will find will offer a sign-up promotion for new customers. This welcome promotion will be offered to new users typically when they sign up and create an account.
There are a few types of sign-up bonuses that you will typically find on the online casinos that you try. One is bonus cash available without even needing to make a deposit. Another is free spins available for a specific casino game.
A very common offer you will see is a 100% first deposit match up to a certain amount. Plus, some online casinos will offer a certain period of bonus casino playing. Some online casinos will require a promo code to redeem the offer; others will opt you in automatically.
Jump to
BetRivers WV
The BetRivers WV online casino has been live in the state since April 2021. This launch was made possible thanks to a partnership with the Mountaineer Casino. There are also BetRivers online casinos up and running in the likes of Michigan and Pennsylvania.
BetRivers was built on the back of many years of experience by its parent company in the land-based casino space, which translates nicely over to online platforms. When getting started with a new BetRivers WV account, you can get the first deposit bonus that is worth up to $250.
West Virginia Online Casino Information
If you are planning on using an online casino, you need to learn a bit more about them. Online casinos differ from regular casinos in a few ways, but they also have similarities. Of course, the biggest difference is that you get to engage in online casino activities from the comfort of your own home.
When you use an online casino, you can expect to find different promotions. Some will be seasonal, and others may be weekly or daily. Also, most online casinos will have an app available for on-the-go playing.
One of the biggest features people will want to know about is online casino games. Many online casinos have the classic table games you know and love as well as games like slots. Plus, many online casinos now also offer a live dealer option that brings some of the fun of a retail casino into your home.
Read more online casinos information
Online Slots
Online slots tend to make up a large amount of the games on most online casinos. A lot of online slots tend to have themes and sometimes even relate to pop culture. You can find slots and video slots on a lot of online casinos.
Online slots are a great choice for newbies to casino gaming. Because they are a game of luck versus a game of skill, not a lot of knowledge is needed to use them as with other games. Plus, the odds of winning a prize tend to be slightly higher with slots than with other games.
Online Blackjack
Online blackjack is pretty much the same as regular blackjack, just played digitally. For those who are not familiar with the game, players are dealt two cards. One is face down, and one is face up for each player.
The goal of the game is to have a hand that adds up to as close to or ideally equal to 21 without going over. Players can "hit" to add a card to their hand, but they must be careful not go over 21, or "bust." Typically there is also a live dealer option on an online casino for blackjack games.
Online Roulette
Roulette is another game that has more to do with luck than skill. In roulette, players choose to place a wager on a number, the color red or black, different groupings of numbers, odd or even numbers, or high numbers (19–36) or low numbers (1–18). A wheel is spun in one direction to choose the winning number, and a ball is spun in another on a circular track around the wheel's outer edge.
The ball will eventually fall onto the wheel into one of thirty-seven (single-zero, French or European style) or thirty-eight (double-zero, American style) or thirty-nine (triple-zero, "Sands Roulette") pockets on the wheel. Winnings will be paid out to anyone who placed a successful wager.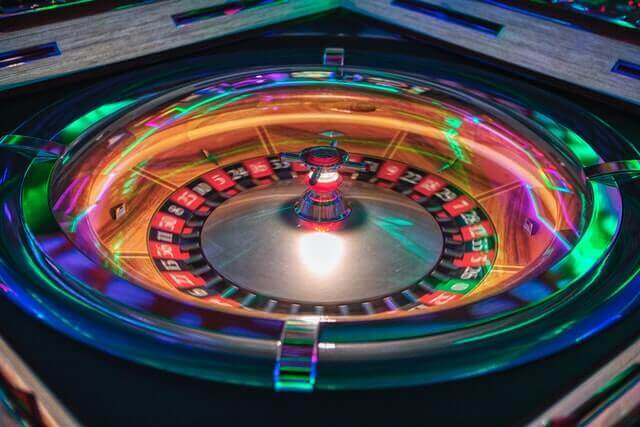 Live Casino
A live casino is a great way to bring the fun of being on the casino floor into your own home gaming. With a live casino, you will be playing a live game with a live casino dealer. There are typically a limited amount of live casino rooms available at any given time for this reason.
You will find table games available with live casino options most of the time. That means games like blackjack, poker, roulette, and more. Sometimes you will also find variations on your favorite table games available as live dealer options. They may not be available 24/7, though.
Video Poker
Video poker is a typical option that you will find on most online casino sites. Video poker typically follows the same rules as five-card draw poker. You will find fun graphics on most online casinos to replicate the feel of regular poker gameplay.
Poker is a game of skill and not a game of luck, so it is not recommended for brand new players. You should make sure to learn the rules and gameplay of poker before trying it out; otherwise, you risk losing money. There are some online casinos that have tutorials available to help novice players gain their footing.
Online Table Games
There are a few casino games that are classified as casino games. These are:
Baccarat
Blackjack
Caribbean stud poker
Casino war
Faro
Four Card Poker
Let It Ride
Mississippi Stud
Pai gow poker
Certain kinds of poker
Red Dog
Spanish 21
Teen Patti
Three Card Poker
Tempeln
Trente et Quarante
Chuck-a-luck
Craps
Pai Gow
Sic bo
Big Six wheel
Roulette
Fan-Tan
Two-up
Of course, you may not find online versions of all of these table games on all the online casinos you encounter. But, you should find a good amount of table games on most of the online casinos that are around.
Payment Methods in WV
If you are planning on using a real money online casino, you will need to fund your account. This means you will need to find a fast casino payment method that works for you in order to make your deposits. Luckily, most online casinos accept a wide variety of payment methods that fit many different lifestyles.
Keep in mind, a form of payment that is not accepted on online casinos in West Virginia is cryptocurrency. However, forms of payment that you will typically find are:
Credit Cards (Typically VISA and Mastercard)
Debit Cards (Typically VISA and Mastercard)
PayPal (eWallet)
Skrill
Neteller
Online Banking
ACH Transfer (eCheck)
Wire Transfer
PayNearMe
Cash at the Cage
Play+
Online casinos typically try to offer forms of payment that cover most of the bases, from cash to credit. But, you must remember that not all of these forms of payment may be available on all online casinos.
Casino Revenue Taxation
The state of West Virginia taxes the revenue made by casinos and online casinos. Plus, operators must pay a fee to have a license to operate in the state. Gaming operators pay $250,000 each for a West Virginia online casino license.
Online gambling licenses in West Virginia are valid for five years. They can be renewed for $100,000 each. Online gambling revenue is taxed at a rate of 15% in the state of West Virginia. The West Virginia Lottery regulates online gambling in the state.
Some of the tax dollars from West Virginia Casinos go to the state's general fund. In addition, some of the tax dollars also go towards funding pensions. Many states use the tax boon from legal online gambling to fund programs that benefit their citizens. This can include educational programs as well as programs to help combat gambling problems.
West Virginia Online Poker
Many online casino sites will have a dedicated online poker section in addition to some poker games on the casino. The poker section can have a wide variety of different poker variations for users to choose from. In addition, the poker section typically gives users the chance to access a number of poker tournaments. Sometimes you can find a WSOP promo code for such events, for example.
Online poker in the state of West Virginia was legalized through ​​the passage of the West Virginia Lottery Interactive Wagering Act, aka H-2934. This was passed in March 2019, and online poker was specifically legalized as part of this gambling expansion legalization. However, legal online poker did not launch in the state until well over a year later, in 2021.
Now, there are online casinos that offer poker and apps that have poker sections. So, poker fans should find many variations available on a large number of online casinos.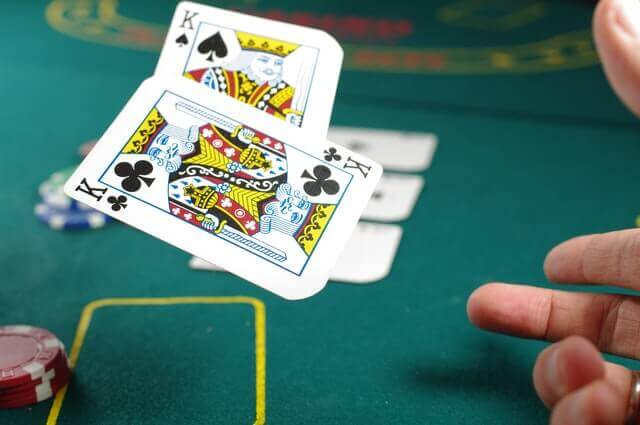 Retail West Virginia Casinos
Not only does the state of West Virginia offer online casinos, but the state also has land-based casinos as well. Some of the same online casino operators actually have land-based casinos that you can visit in the state. You should be able to find some of the same games that we have just talked about at these retail casinos.
This means poker, blackjack, slots, roulette, baccarat, and more. We will talk more about these land-based casinos in this section.
The Greenbrier
The Greenbrier Casino is located at 101 Main St. West, White Sulphur Springs, WV 24986. It has three hundred and twenty slot machines as well as thirty-seven table games. It is owned and operated by Justice Family Group, LLC. So, players should be able to try a wide variety of casino games on the casino floor.
The casino's mobile sportsbook operators are FanDuel Sportsbook and BetMGM. And, their online casino partners are BetMGM Casino and Golden Nugget online casino. The prices for a hotel room can vary from $59 to $329 a night, depending on a lot of factors.
Hollywood Casino
The Hollywood Casino at Charles Town Races is located at 750 Hollywood Drive, Charles Town, WV 25414. The casino has two thousand five hundred slot machines. It also has one hundred table games and a sixteen table poker room. The casino is owned and operated by Penn National Gaming.
The mobile sportsbook operator for the Hollywood Casino is DraftKings Sportsbook. The online casino partner is DraftKings Casino, no surprise there, which launched in July 2020. Users should be able to engage in slots, poker, and table games. Plus, interested users can also look into trying their hands at sports betting.
Mountaineer Casino
Mountaineer Casino, Racetrack & Resort is located at 71420 Mountaineer Circle, New Cumberland, WV 26047. The casino has a racetrack in addition to its casino floor. The casino floor includes one thousand five hundred slot machines and thirty-six table games. In addition, the Mountaineer Casino also has a twelve-table poker room.
The casino is owned and operated by Century Casinos. The retail sportsbook operator at the Mountaineer Casino is William Hill. The potential online casino partners are looking like William Hill or bet365. Users should be able to engage in betting at the racetrack as well as casino gaming.
Mardi Gras & Wheeling Island Casino
The Mardi Gras Casino and Resort is located at 1 Greyhound Drive, Cross Lanes, WV 25313. The casino has one thousand slot machines and thirty table games. It also has an eighteen-table poker room. It is owned and operated by Delaware North. Their retail sportsbook operator is Betly, powered by IGT. Their potential online casino partner is IGT.
The Wheeling Island Hotel, Casino, and Racetrack is located at 1 S. Stone St. Wheeling, WV 26003. The casino has two thousand slot machines and forty table games. There is also a twenty-table poker room. The owner and operator is Delaware North. The retail sportsbook operator is Betly powered by IGT. Their possible casino partner is also IGT.
West Virginia Casino Rules
There are five WV online casino licenses available, and those have been reserved for land-based properties in the state. You won't see any online-only operators entering the market unless they are able to form a partnership with a casino.
WV online casinos are able to offer a wide range of gaming options, similar to what is offered at the retail properties. Online poker is included in this list of games as it has been approved by the state.
Anyone wishing to play at a WV online casino site must be physically located in the state.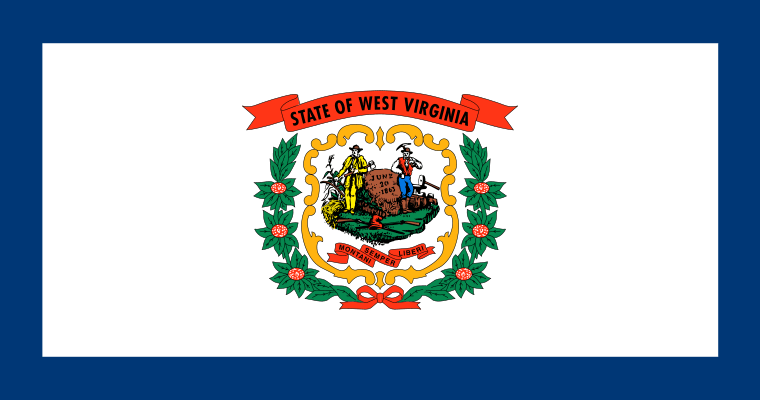 West Virginia Casino Regulations
H 2934 was the bill that became a law to legalize the WV online casino industry. Things weren't always easy for this bill to get through the legislature, but it was ultimately signed into law in March 2019.
The West Virginia Lottery Commission is the governing body for WV online casinos, and this group approves all licenses. The licensing fee costs $250,000, with a renewal fee every five years of $100,000.
West Virginia Sports Betting
In addition to legal online casino gaming, West Virginia online sportsbooks are also a growing and popular market. Many online casino operators have online sports betting components to their sites too. And also, many retail land-based casinos have retail sportsbooks.
Sports betting fans will be able to register online for West Virginia sportsbooks the same way they can for online casinos. And, many of these online sportsbooks will have similar sign-up promotional offers to the online casinos. So, it is a good idea to look into signing up for an online sports betting site if you are interested.
WV Online Casinos FAQs
You have now learned a lot about online casinos in West Virginia. However, you may not be sure about some of the information that you read. Or, you may still have some questions. This frequently asked questions section should help you with the answers that you seek.
What casinos sites are there?
In West Virginia, you can sign up for accounts on the following online casinos: BetMGM, DraftKings, FanDuel, BetRivers, and Caesars. More online casino operators are being added all the time in the state.
Who regulates online casinos in WV?
Online casinos in West Virginia are safe and secure to use because they are legal and regulated. The governing body that oversees online casino regulation in West Virginia is the West Virginia Lottery. It is very common for a state lottery to run the legal online gambling system in a state.
What retail casinos can I visit in WV?
The retail casinos you can visit in West Virginia are The Mardi Gras Casino and Resort, The Wheeling Island Hotel, Casino and Racetrack, the Mountaineer Casino, Racetrack & Resort, the Hollywood Casino, and the Greenbrier Casino.
Of course, more casinos could open in the state, so you should keep an ear to the ground for more news.
Where does the tax money from casinos go?
A portion of the tax dollars from West Virginia Casinos goes into the state's general fund. Also, part of the tax dollars goes towards funding pensions in the state. And, typically states use their taxes from legal online gambling to fund programs to benefit their citizens. These programs can include educational programs and also programs that help combat gambling problems.