California Online Casinos 2019
Commercial Content | 21+ | T&Cs Apply
While there may not be any online casinos California currently operating in the state, there may be some new California casino laws on the way. These will allow you to access an online casino site that is within the borders of California.
With this, you can expect some great sites, superb games, and the ability to engage in real money gambling from the comforts of home or by using your mobile devices.
Legality of Online Gambling in CA
As of now, there are no specific laws in the state of California that pertain to playing at an online casino. The California casino laws that are in place do not mention online casinos, neither prohibiting, banning, or regulating such sites. With that being said, online gambling California is not an illegal activity and no resident will be prosecuted or arrested for engaging in gambling at any online casino site that is operating.
Based on the current California casino laws, you are required to be 18 years or older to play any lottery games and if you are looking to play games at an online casino or place wagers at any operating online sportsbook, you will have to be at least 21 years of age. There are no other laws in regards to online wagering, so as long as you are of the legal age, you can find some amazing sites and play casino games legally while residing in the state of California. 
The only laws that are clear in regard to online gambling California are those pertaining to operators. It is illegal to start or run any online gambling business in the state at this time. If you are just a player and you access an online site to play real money games, you are not breaking any laws.
Limited Online Gambling Availability
While you will not yet find any operating online casinos in California, you do have some options when it comes to playing games online for real money payouts. There are Sweepstakes online casino and poker sites that are available. These will allow you to enjoy casino games and poker action for cash prizes.
In regards to online sports wagering, there are no operating sportsbooks online in the state, but you can enjoy legal fantasy sports betting as well as online horse racing betting in the state.
Are there Online Casinos in California
At this time, there are no online casinos that are operating in the state of California. Some of the best casinos in California are those that are tribal-owned, but these venues do not offer any form of online gambling. California is considering passing laws that would allow for the operation of online casinos in California, but for now, you will have to rely on the activities offered at the 160 tribal casinos and poker clubs. Some of these are the best casinos in California and they offer a huge assortment of games as well as the chance to engage in horse race betting and real money bingo games.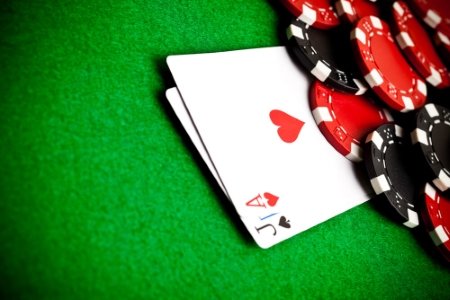 California Online Casino Laws
The current California casino laws do allow for a number of types of betting and you can earn some great payouts by engaging in these forms of wagering. As mentioned, online gambling California is not yet legal, but there are a number of great land-based casinos that are legally operating.
You will also be able to visit bingo halls that are located throughout the state and these are a form of charitable gaming that is legal. California also has state-run lottery games and you can also purchase tickets for some of the great lottery games that are played in multiple states, including Powerball and Mega Millions.
The laws that are set forth in the state of California in regard to the operation of casinos are quite strict. The state will only allow the operation of Indian reservation casinos. All other casinos are prohibited and slot machines are also banned in the state if they are used for any type of gambling activity. 
What to Expect Once Online Casinos are Legalized in California
If California takes steps to legalize online gambling, you will be able to enjoy playing your favorite casino games from home or by using a mobile device. Online casinos California will be licensed and regulated by the state and will follow gambling laws, providing you with a safe and secure environment where you can play real money games.
Should these sites launch, you can expect to find all of your preferred game titles, including slots, table, and card games, video poker games, and even specialty games. Online casinos are a popular way for millions in the US to gamble without having to visit land-based venues.
Possible CA Online Casino Operators
The lawmakers in the state have considered the offering of online gambling California, but they tend to be more focused on the offering of online poker rooms over online casino sites. There is a question as to who would be able to operate such sites and there are three different concerns in the state, which are card rooms, racetracks, and Native American tribes. Tribes and card rooms believe they should be able to enter the online gambling market.
At this time, there are no possible operators because the state has stalled in making any strides with changing the current California casino laws. Based on what is being done in other states, large operators have moved into power online casinos, such as William Hill, a well-known operator in Europe that currently operates a number of sites that are US-based. 
Casino Apps in CA
Should the state move forward with the offering of online casinos California, you can expect these sites to also offer mobile platforms. This will allow you to access your preferred online casino California games using your mobile devices. Some sites will offer links to apps that can be downloaded when using Android and iOS devices and others will simply provide a web-based platform.
Casino apps that will enter the California market will be licensed and regulated and will meet strict guidelines when offering any access to real money games. You may find the state to offer mobile poker apps as well as casino apps, so there will be some great options that will become available.
Casino apps will be designed to replicate the online casino and will offer you the ability to play any real money game supported as long as you are located within the borders of California. You will have to use geo-location services to ensure your location and will also have to be of the legal gambling age to create any real money account using a provided casino app.
Any casino app that is offered will have to be associated with an online casino California, so until the online gambling laws change in the state, you will not find any apps becoming available.