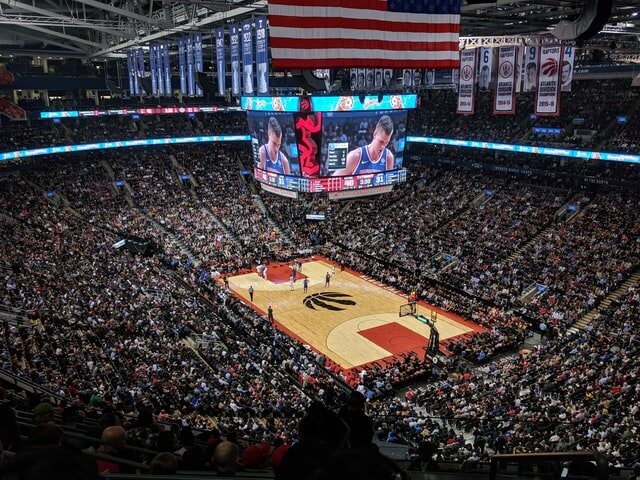 The union between legal US sportsbook operators and US-based media properties continues to grow stronger with each passing year. Obvious examples of their types of partnerships include FOX Bet and Sports Illustrated Sportsbook as mobile sports betting apps.
A few years back, Bally's Corporation formed a partnership with Sinclair Broadcasting to promote Bally Sports. This union created a regional network of sports channels to help promote BallyBet as the mobile sportsbook brand for that gaming and entertainment company.
Moving forward into this year, one of the primary goals of these types of partnerships is to make them more interactive with both sports fans and sports bettors. More than a few US sportsbook operators are exploring ways to expand their reach in US markets offering legal online sports betting.
Jump to
PointsBet and NBC Sports Regional Networks
PointsBet has gained the reputation of being one of the fastest-growing sports betting operators in the legal US market. Live in a number of US states, the company's most recent expansion was into New York's mobile sports betting market.
In an effort to gain market share in states where PointsBet offers its mobile sportsbook app, the company became the Official Sports Betting Partner of NBC Sports. Driven by innovative technology, this partnership has taken a major step forward to expand its reach with "BetCast."
Through various NBC Sports Regional Networks, sports fans will have the ability to bet on live games during a gambling-focused telecast.
BetCast made its official debut on Monday, March 7 during an NBA game between the Chicago Bulls and the Philadelphia 76ers.
One tweet that was released by NBC Sports Chicago read, "Monday at 6! Join us on NBC Sports Chicago Plus in a very special BetCast of Bulls vs. Sixers @PointsBetUSA."
NBC Sports Chicago and NBC Sports Philadelphia partnered with PointsBet to air alternative telecasts of that game. Each network incorporated BetCast in those broadcasts to give viewers the ability to bet live on that game.
BetCast supplied live odds for the game's spread, total line and money line odds. Individual player props were also available as part of the betting markets PointsBet offered.
Read about sports betting in more states
The NBA and Live Sports Betting
The league itself has embraced this innovative approach to betting on NBA games. Sara Perlman is the host of NBC Sports' "The Daily Line." She was chosen to host the BetCast telecast along with 76ers' analyst Jim Lynam.
He was the head coach of the team from 1987 to 1992. Lynam also served as the Sixers' general manager from 1992 to 1994. He has worked as an analyst for the team since the 2011/2012 NBA season.
Also part of the telecast was Kendall Gill representing the Bulls. Ending his playing career in 2005, he played close to 1000 games in the NBA.
The final member of the broadcast team was Jay Croucher. He serves as the head oddsmaker for PointsBet Sportsbook.
One of the show's features was a $50,000 "Pick n' Roll" contest on the NBC Sports' Predictor app. There was also a pregame "Bet the Edge GameTime" podcast with Matt Bernier and Drew Dinsick.