We are in for some awesome piece of news as with a new operator, a Ballers Sportsbook promo code could be in line as well. Puerto Rico, as a US territory, will be getting its own online sportsbook for all locals to try.
Besides an awesome selection of markets to bet on as well as the opportunity to wager from the comfort of your own home, we also expect them to add a welcome offer to attract new customers that are sure to come.
| Welcome Bonus | Bonus Details |
| --- | --- |
| Ballers Sportsbook Welcome Offer: | TBA |
| Key Terms: | TBA |
| General Terms and Conditions: | TBA |
| Minimum Deposit: | TBA |
| Ballers Sportsbook Promo Code: | TBA |
Jump to
Bonus Terms and Conditions
The Ballers Sportsbook betting platform is expected to release its first welcome offer upon the launch of the site. However, as we wait for the platform to go live, we can only anticipate what the promo offer might be.
What we are sure of is that it will certainly aid new players to find their own and start wagering with the brand. But we don't have anything else to go with it. It will surely be only available to newly registered players from Puerto Rico that are 18 or older.
If you are interested in another PR sportsbook, please see here our review of ZingSports.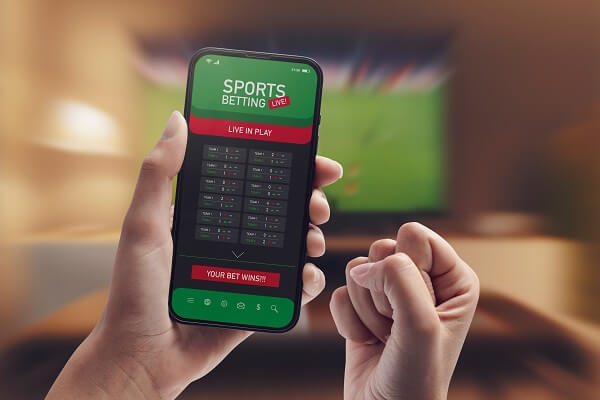 While we wait for Ballers Sportsbook you can check some of our other online sportsbook offers.
Registration Process – Step by Step
Using the platform also means signing up, and to do so, users will have to go through some regular steps that they are probably used to.
Visit the Ballers Sportsbook Puerto Rico site.
Find and press the registration button on the main page.
Input the necessary registration information.
Confirm your registration.
Once a Ballers Sportsbook promo code becomes available, users will probably be able to use it upon registration. For now, we will have to wait and see for the possibility of a promo code emerging.
Ballers Sportsbook in Puerto Rico
Online sports betting in Puerto Rico will be made available through the Ballers brand. Ballers Sportsbook has partnered with Sportradar ORAKO as they signed a multi-year agreement with the aim of offering an integrated sportsbook platform for Puerto Rican bettors.
This means that all players that sign up will have access to Sportradar's massive selection of sports markets and events. More betting options allow further development of Sportsbooks in Puerto Rico as we hope to see more of them added quite soon.
Ballers Sportsbook App
You can't have a successful online betting platform without adding a remote wagering option. For now, there is no word on a Ballers Sportsbook app, but we do predict one being included soon, if not at the launch of the site.
Alternatively, users will, without a doubt, be able to use the mobile version of the site instead of the Ballers Sportsbook app. It can act as a worthy substitute or a way for some to wager remotely without having to install an app.
Betting Options
Users should expect a massive offer of sports betting markets. It is a bettor's delight to have such an extensive array of sports to be on. Soccer and basketball are probably going to be the mainstays of Ballers Sportsbook Puerto Rico, but others sports like Football, Tennis and Baseball are going to be included as well.
Available Payment Options
There is no doubt that the brand is going to make it easier on its users by allowing a multitude of payment options. Sportsbooks in Puerto Rico all provide locals with a variety of methods of transferring funds, and Ballers is going to be the same in that regard. However, each payment option may have a different minimum and maximum limit, so one should pick wisely based on that.
Customer Service
The main line of contact with the brand is its customer service. Ballers are going to make sure that the customers are free to get in touch with the provider about any issue that they may have through a variety of channels. Email, live chat, and phone calls are all in the works; the question remains which one they will ultimately decide to add.
Review Conclusion
Having an online betting brand that operates in Puerto Rico is awesome. It gives the local bettors a chance to settle on their own types of bets with ease and care. Ballers represent one of the first steps of making online betting available in this US territory and allowing the locals to join in the fun.