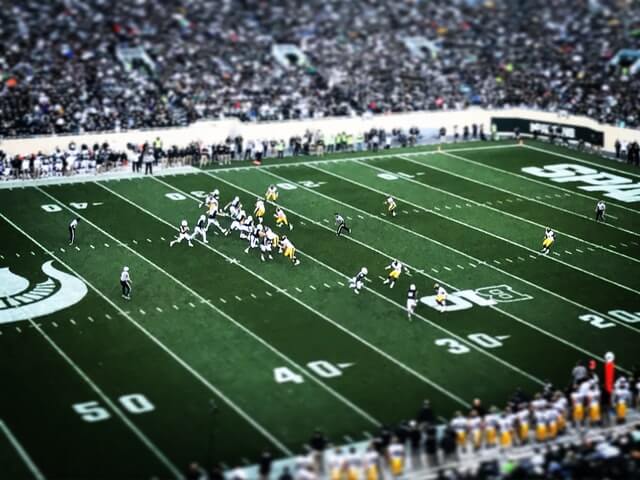 The state of Arizona went live with legal sports betting on Sept. 9. This date was targeted to coincide with the start of the 2021 NFL regular season. Heading into Super Bowl LVI on Sunday, Feb. 13, the plans to add two more mobile sportsbook operators to the lineup were in the works.
Jump to
Hard Rock Sportsbook Partners With Navajo Nation
Hard Rock Sportsbook is currently available in New Jersey and Iowa sports betting market. The mobile sports betting operator also made a brief debut in Florida last October before it was shut down due to legal issues. The next expansion market for Hard Rock will be Arizona sports betting market.
Hard Rock Digital recently announced a new partnership with the Navajo Nation to launch its mobile sportsbook app in Arizona. While Hard Rock Sportsbook will not be available for the upcoming Super Bowl, it is expected to go live in early April.
Company spokesperson Jon Chapper noted that the Hard Rock mobile betting app will be an "enhanced version" of what was offered in the Florida market.
The Navajo Nation has the distinction of being the largest Native American nation in the US that is recognized by the federal government. The Navajo Gaming Enterprise (NNGE) owns and operates five different gaming venues in Arizona and New Mexico.
Brian Parrish is the interim CEO of NNGE. He added to following comments in a recent company statement:
"Mobile sports and event wagering is an important new offering that we're excited to introduce. The Hard Rock sportsbook mobile sports wagering platform and our brick-and-mortar operations will offer a broad range of wagers, marketing promotions and cross-marketing offers that will be unique to the Navajo and Hard Rock brands."
The NHL's Arizona Coyotes Add SaharaBet as Sports Betting Partner
Earlier in January, the Arizona Coyotes announced a strategic partnership with SaharaBets. The company behind this digital sports gaming platform is Meruelo Gaming LLC.
This betting app was up and running on Jan. 12 to catch all the NFL playoff action leading up to Super Bowl LVI. The Coyotes represent the state of Arizona in the NHL.
Team CEO Xavier Gutierrez had this to say about the Coyotes' new sports betting endeavor:
"The Coyotes are dedicated to providing innovative and entertaining experiences for our great fans. Our partnership with SaharaBets will offer next-level gaming experiences for fans who want to unleash their competitive spirit."
Meruelo Gaming LLC is the parent company of SAHARA Las Vegas and Grand Sierra Resort in Reno, Nevada. The resorts are owned by Alex Meruelo, who also owns a majority share of the NHL team.
Legal Sports Betting in Arizona
Going back to last September's launch, the Arizona Department of Gaming granted sports betting licenses to 10 in-state gaming tribes. The Navajo Nation will round out the active gaming list when Hard Rock goes live.
Eight different Arizona professional sports franchises were also licensed to offer betting on sports. The first seven US-based sportsbook operators to go live as team partners were BetMGM, Caesars Sportsbook, DraftKings, FanDuel, Unibet, Barstool Sportsbook and WynnBET.
The recent launch of SaharaBets closed out this list.