All Elite Wrestling fans now have a chance to enjoy this theme-based casino and have a unique casino experience.
Players have tons of entertainment choices, the latest release from KamaGames, including casino games like roulette, blackjack, poker, and more. Those who decide to join this social casino platform will enjoy classical casino games online with friends, weekly tournaments, or create an event of their own.
Discover more about AEW wrestler avatars, videos, sound effects, and other features available. Learn all about All Elite Wrestling Casino in this AEW casino review, and find out how to play incredible casino games online with AEW Casino: Double or Nothing.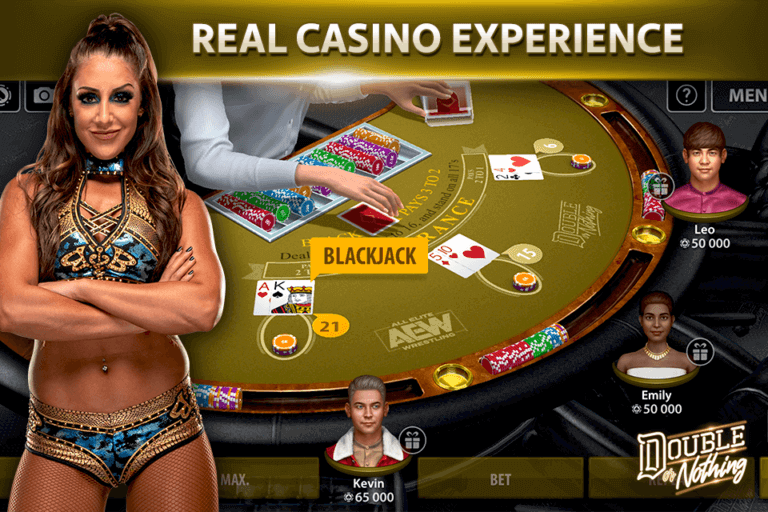 Jump to
AEW Casino App Download
Downloading the new AEW Casino app on your mobile devices is easy and straightforward. This app is available for both Android and iOS users, and you can play the games via a mobile web browser as well.
Wrestling and casino fans who would love to enjoy a unique social experience and play various titles can finish the registration in a few steps. Find out some more information about betting on mma. For now, check out the registration guide in this AEW Casino Review:
Visit the App Store or Google Play Store and type in "AEW app" in the search box
Click "Get" or "Download" and then move on to the Registration
Then, click on the "Register" button to initiate the registration
Users can use this app without registering. However, that version will have some limitations
In addition, it will take a few minutes to complete the registration form and insert the basic information
Once you are registered, you will have access to all the All Elite Wrestling classic casino games
AEW Casino Promotion
Registering with AEW will also give you some playing perks, such as the AEW Casino bonus- if available. Even if the AEW Casino bonus doesn't help you earn any real money, you will be able to get some tokens you can use while playing games. Moreover, players can use these tokens on various games and other features this social platform offers.
Another great All Elite Wrestling feature you can discover in this AEW Casino Review is the variety of apps you can download. Thus, you can download and install Elite General Manager and the Console Game. Additionally, you will be able to use the tokens you get with the AEW Casino bonus on these apps as well.
Since there is no AEW casino bonus available, you will be able to play all the different AEW games and tourneys. Players who enroll can play against thousands of other players and collect trophies if they win. Besides, these trophies can help you win virtual chips or merchandise as rewards.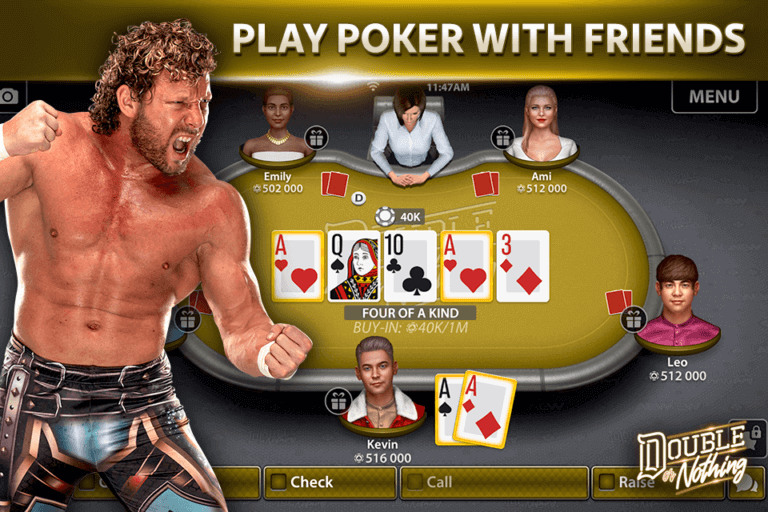 AEW Social Casino Games
As you could read in this AEW Casino review, the AEW games and system are entertaining and unique – which is why casino enthusiasts love it so much. These social games are not played with real money but rather with coins, just like the other social casino, RushGames.
Players can use the coins to place bets when playing games, and the winnings will be credited to the player's account in coins. To point out, as already stated in this AEW Casino Review you cannot cash out these coins, but you can use them for further playing. Apart from playing a range of titles, you will also have tons of other advantages from using the AEW platform.
Bonus Entertainment
The AEW casino offers virtual social games you can play without using real money. Players will entertain themselves without any risks since they can use the virtual currency to place wagers. You will be able to play some realistic casino games for free and enjoy the gaming experience ultimately without any stress.
Connect with Friends & Other Players
Users who decide to use AEW will be able to communicate with their friends and other players via this platform. Meeting people with similar interests will make your playing experience even better. You can learn about all the top app features in this AEW Casino Review.
Try Different Games & Gain Experience
Playing free games at a social casino such as AEW will allow you to try different games. Also, you will have the opportunity to master a range of playing strategies without spending any real money. Users will gain valuable casino experience and game rules while having fun.
Furthermore, players will have a chance to opt for a myriad of themed games such as Batman, Bob Dylan, and others. Using themed games to enhance the playing experience is one of the top AEW features.
Straightforward & Easy to Use
Finally, the AEW casino app is user-friendly and intuitive, so most players find navigating it quite straightforward. Besides, this AEW Casino app has a superb design, and the registration process is simplified. Finding and playing games will be a piece of cake with the AEW casino app, and so will communicating with other players. Wrestling fans will love this app where they can hone their casino skills while enjoying the graphics.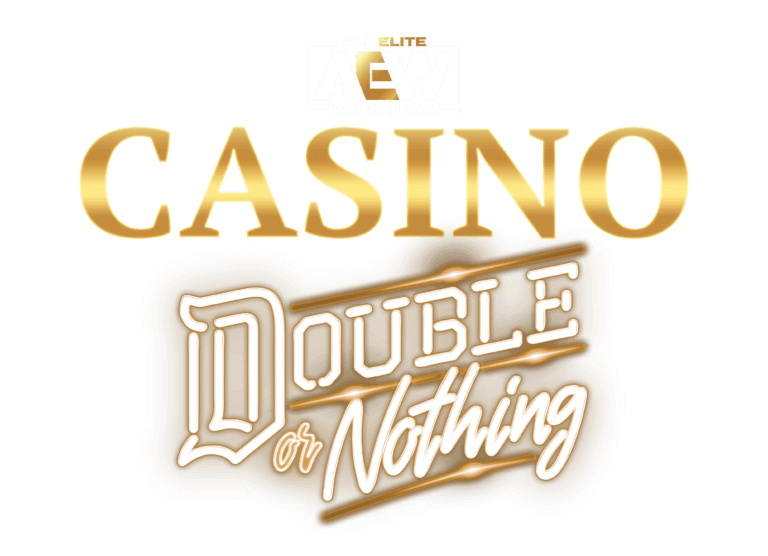 More All Elite Wrestling Games
There are so many options you can choose from when browsing the AEW Casino app you can discover in this AEW Casino Review.
Enjoy playing the AEW Casino: Double or Nothing games, and switch to AEW Elite GM any time. The latter gives you the chance to build your own wrestling community.
Also, you will be able to team up with other players, manage wrestlers, make events, and book matches. Not to forget, you will be able to play some of the AEW Console Games as soon as the brand launches them.
When you download the app and register, you will instantly access free games such as blackjack, poker, baccarat, roulette, and some weekly tournaments. If you like competitions, you can compete against other players and try to get as high on the tournament's scoreboard as you can.