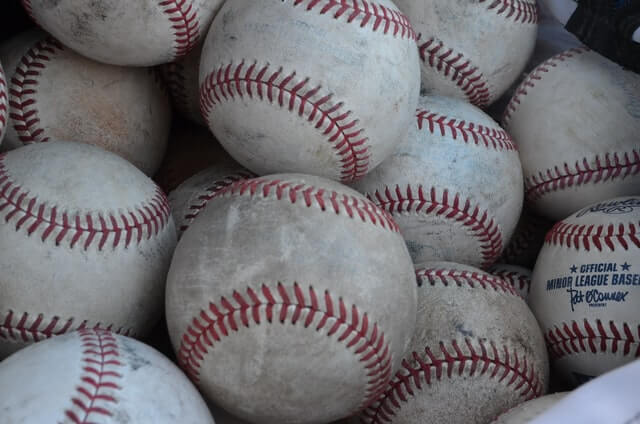 The 2022 Major League Baseball Home Run Derby field is ready, and the betting odds are out as well.
Every professional sports league always seems to have some gimmicks when it comes time for the annual All-Star Game. The main event leading up to the MLB All-Star Game is the Home Run Derby, and this is an event that everyone seems to enjoy.
There is something special about watching the best MLB players in the world blast balls into orbit, and eight sluggers are ready to participate in the event in 2022.
This is a weird group of home run hitters that have been selected in 2022, but the betting odds show which MLB players have the best chance of winning.
Jump to
No Surprise at the Top
There have been some MLB sluggers that always seem to put up an impressive showing at the Home Run Derby when selected, and Pete Alonso would qualify under that group. Alonso has a history of putting up big numbers in this event, and he is the betting odds favorite at +250.
Alonso is looking for a third straight win in the Home Run Derby, but there is one big competitor that could dethrone him. Kyle Schwarber of the Philadelphia Phillies comes into this event as the top overall seed, and he has the second-best betting odds at +350.
A final matchup between Schwarber and Alonso would be absolutely remarkable to watch play out.
Plenty of Big Sluggers
Even though Alonso and Schwarber are clearly the two betting favorites in this event, there are a couple of other sluggers that have some ridiculous power. The three main competitors have betting odds that look like this:
Juan Soto +500
Ronald Acuna Jr +500
Julio Rodriguez +1000
Soto and Acuna are ready to meet up in the first round, and one of those stars is going to be out of the competition right from the beginning. Julio Rodriguez is going to be fun to watch in this event as he has put up some massive numbers in his rookie season.
If you are going to bet on someone other than Alonso or Schwarber to win this event, then you will want to look at a hitter from this list.
Always a Random Contest
Even though it takes ridiculous power to win the Home Run Derby, there is also a little bit of random luck involved. It takes excellent work for the pitcher for each participant as they have to find a way to throw strikes with consistency.
Because of the previously-mentioned luck factor, you can't count out the three batters with the worst betting odds. Those players include:
Jose Ramirez +1200
Corey Seager +1200
Albert Pujols +2000
Pujols was once one of the most feared power hitters in the game, but he is in the final year of his career. Ramirez and Seager could get hot enough to give themselves a chance.